HERE IS THE LIST OF OUR STEEL POLES FOR VINEYARD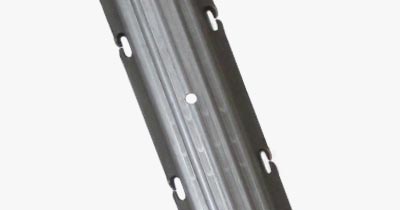 VITIPAL 150 STRONG vignard steel poles, particularly suitable for high production quantities (eg Prosecco, Lambrusco, etc.)
PRODUCTION CHARACTERISTICS
HOT GALVANIZED POLES – Our poles, hot dip galvanized according to the UNI EN ISO 1461 standard, are "ecological" obtained, that is, through an absolutely lead-free galvanic bath procedure that allows us to anticipate future regulations regarding protection the environment; a local coating of 70 microns ensures a long life of our poles.
PRE-GALVANIZED POLES – They are characterized by a good durability and by their economic efficiency compared to the other profiles.
INOX POLES – They guarantee an unlimited duration in time. Available in all AISI 300 – 400 series.
ZINC-PAINTED POLES – Available in different colors (wood color too). Suitable especially in environmental impact regions.
COR.TEN  POLES – Made of steels with improved resistance to atmospheric corrosion: excellent quality – good price quality  ratio.
The particular ribs of our pole, but at the same time the absence of angular parts allows an excellent bending, a quick installation, but above all a completely mechanical harvest of the vineyard.
All the poles delivered by us are accompanied by analysis certifications of steelwork to guarantee the quality of the raw material.