HERE OUR LIST OF COR.TEN POLES FOR VIGNARD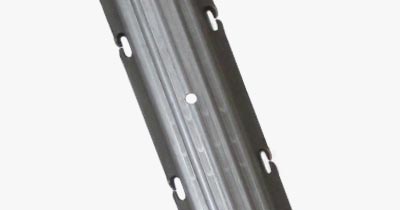 VITIPAL 150 STRONG vignard steel poles, particularly suitable for high production quantities (eg Prosecco, Lambrusco, etc.)
HISTORY OF COR.TEN STEEL
Already beginning of the twentieth century it was known that adding a certain amount of copper to the composition of a steel could greatly slow down atmospheric corrosion. COR-TEN is the name of a steel that was patented in 1933 by the American steel company USS (United States Steel Corporation) and can be easily defined as the progenitor of the modern family of steels with improved resistance to atmospheric corrosion. The name COR-TEN derives from the most important characteristics of this steel quality, namely: superior corrosion resistance and superior mechanical resistance. The current and correct designation follows the EN10155 standard (steel resistant to atmospheric corrosion).
ADVANTAGES OF COR.TEN POLES  FOR VIGNARD
This type of steel is self-protecting: in fact, the vineyard posts are covered with a layer of rust dark brown that slows down further oxidation considerably. An average life of more than 20 years can be assumed: much higher than that of a traditional steel pole not painted. Moreover the color of the rusty pole is a very natural brown that looks very similar to the color of the wood. One immediately understands the undoubted aesthetic advantage and the low environmental impact of a choice of this type. The vignard itself seen from a distance, seems even more ecological and elegant.