OCTOFRUIT orchard pole the new and innovative metal pole for anti-hail and orchards.
Following the research commissioned by some of the strongest specialized installers, the new OCTOFRUIT orchard pole was obtained.
It combines improved resistance compared to the classic supports for easy transport and installation.
Made of galvanized noble steel it is able to be easily brought to the site and assembled in a short time.
The particular section guarantees the required mechanical resistance. The light drilling keeps it dry during the rainy season.
Can be made in all the required lengths, complete with certified quality accessories.
Available in stainless steel, galvanized and Cor-ten.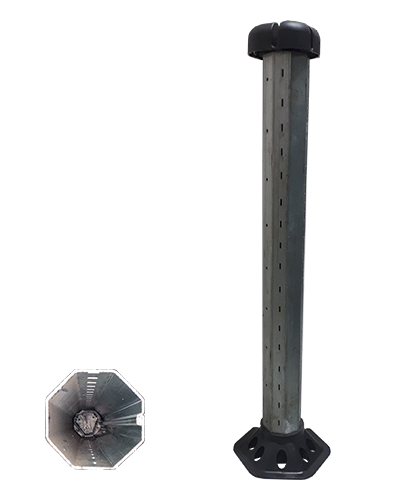 Purely informative, the manufacturer reserves the right to modify the technical characteristics of the product at any time.